CLEVELAND — Nadia Fellah is a lover of contemporary art.
"I love that contemporary art interacts with things that we're going through in this very moment," said Nadia Fellah, an associate curator at the Cleveland Museum of Art.
That's how she got the inspiration for an exhibit she curated for the Cleveland Museum of Art called "Urban Isolation."
"When we were coming up with the show, which was in the middle of the pandemic, I wanted to tie a story to everyone's experience of being in lockdown. Of suddenly experiencing their cities or their towns being these ghost towns, where suddenly it's devoid of the usual signs you see of a city," Fellah said.
Fellah and 19 other curators went digging through the museum's massive storage space to each curate an exhibit for a show called "Stories from Storage." Each room tells a different story, with pieces of work that are not displayed in any of the museum's permanent exhibits.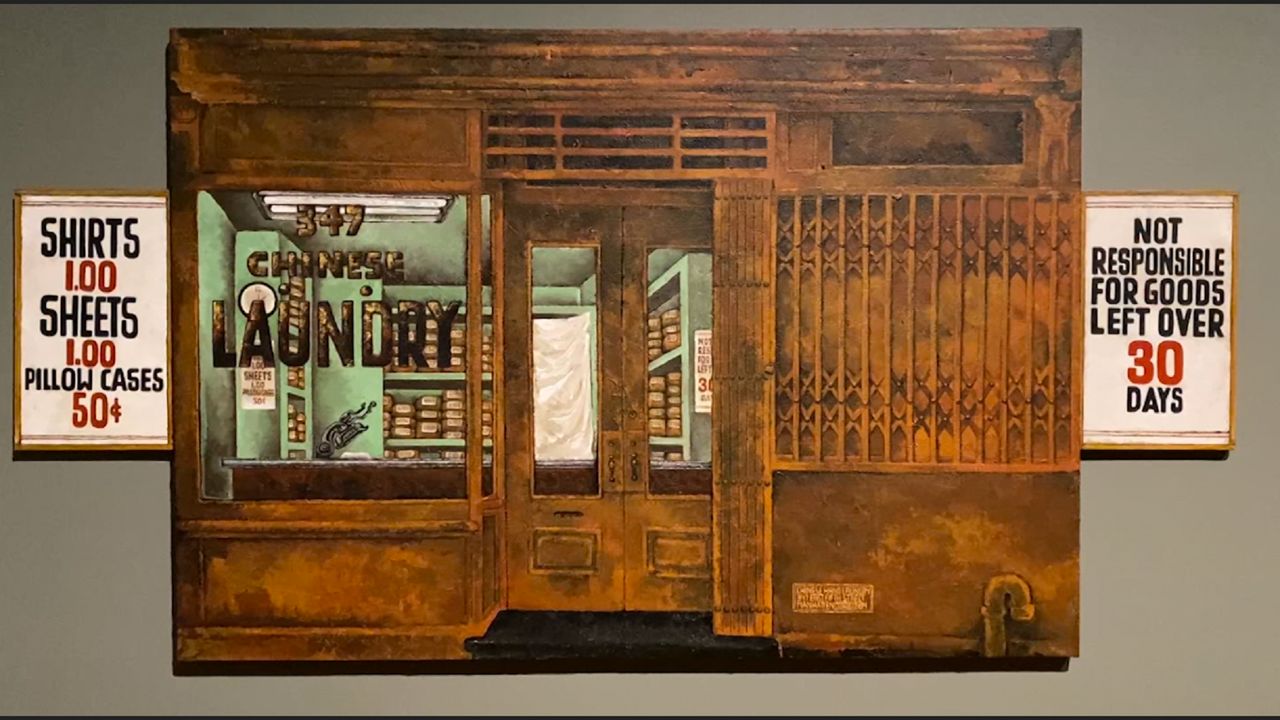 Fellah's exhibit features contemporary art pieces that represent isolation. 
"I started with one work that I really loved in the contemporary collection and chose that as a grounding work. And that is the Martin Wong painting, "Chinese Hand Laundry" and it's a large three-panel work that shows a Chinese laundry shop in New York City's China Town District totally empty. So I started to build works that are kind of related to that theme," Fellah said.
Usually, it takes two-years to curate a show but when the museum couldn't get works from around the world due to the pandemic, curators pulled together "Stories from Storage" in just nine months.
The hope is the show will bring people together.
"I hope that it serves as a connection between everyone and that they can identify with this feeling of urban isolation or that moment in the pandemic when in the beginning their city started to feel strangely empty and it serves to kind of bring together the human experience."
The show will run through May 16th.
A mobile app can be downloaded to guide you through the tour. For more information, click here to visit their website.