BAY VILLAGE, Ohio — Every morning from 7 a.m. to 9 a.m. and in the afternoon from 2:15 p.m. to 3:45 p.m., you'll find Charlie Terry at the corner of Douglas Drive and Wolf Road in Bay Village with a smile on his face and stop sign in hand. In five years, Terry has never missed a day of work.
"I think I've missed four hours in five years. And that was for a doctor's appointment," said Terry.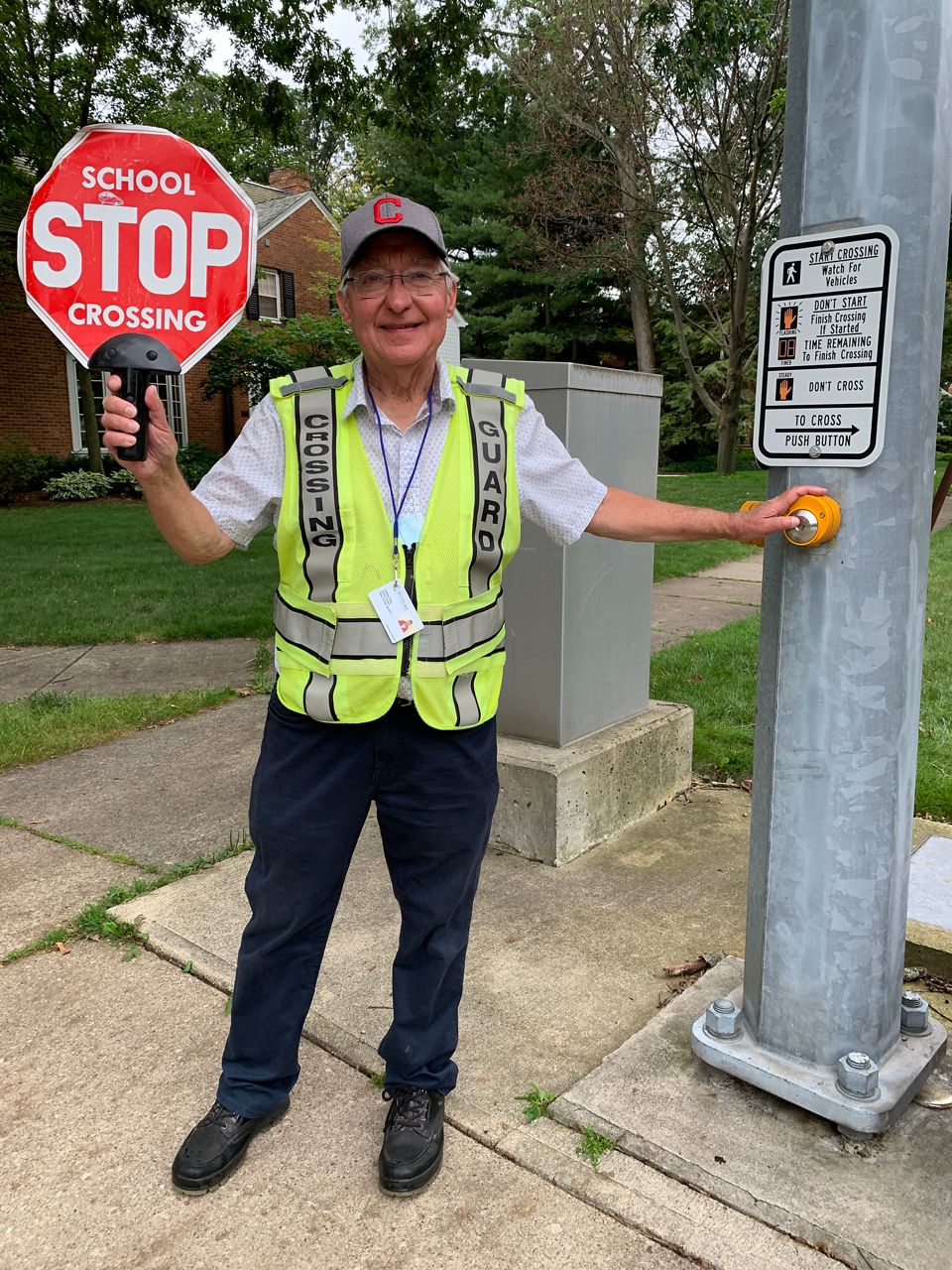 He didn't even miss work when his car broke down one cold Cleveland winter morning.
"I actually walked to work on a really cold day like 10 degrees, windy and everything, because like I say you have to be here," said Terry. "You're not just gonna leave your post empty. Can you imagine not having anybody here at 7 or 7:30 in the morning with bikes lined up and kids just going across? You can't have that."
As you can tell, Terry cares a lot. After a long 30-year career as a respiratory therapist, he now has a different responsibility, and it's one he doesn't take lightly. 
"Of course, in most positions at the hospital, you know, you did a good job helping out people and here you're trying to do the same thing. Don't let anything happen, you know, and keep everybody happy," said Terry. 
He also has big shoes to fill. This intersection was once held by longtime crossing guard Joe King, who retired in his 90s after 30 years in the same spot. 
"He's a legend," said Terry. "People didn't worry about filling Mickey Mantle's shoes or Roger Maris. They just came in and did the best they could. There's no way you're going to, you know, work that many years and, and do the job like he has. But that's not a goal. The goal is to just be safe. And like I say, do the best you can each day."
King mentored Terry when he first became a crossing guard. 
"I call him sometimes to see how he's doing. He'll ask me about my post here. And he'll ask are they doing OK, how (are) the people and everything. And Joe has many stories of kids that he led across many years ago," said Terry. "It's a big shoes to fill because there's a lot of interest in him. He's had a lot of influence on everybody." 
Terry, like King, goes above and beyond in his job. With biscuits in his pocket, he not only helps the children safely get to school, but their four-legged friends who tag along with mom or dad to drop them off as well.  
"I love dogs and a lot of the people from town and everything, they'll come by and I'll usually feed their dogs biscuits," said Terry. "I've had dogs pull their owner across the street in order to get one of my biscuits because they go crazy. They know me because of my biscuits."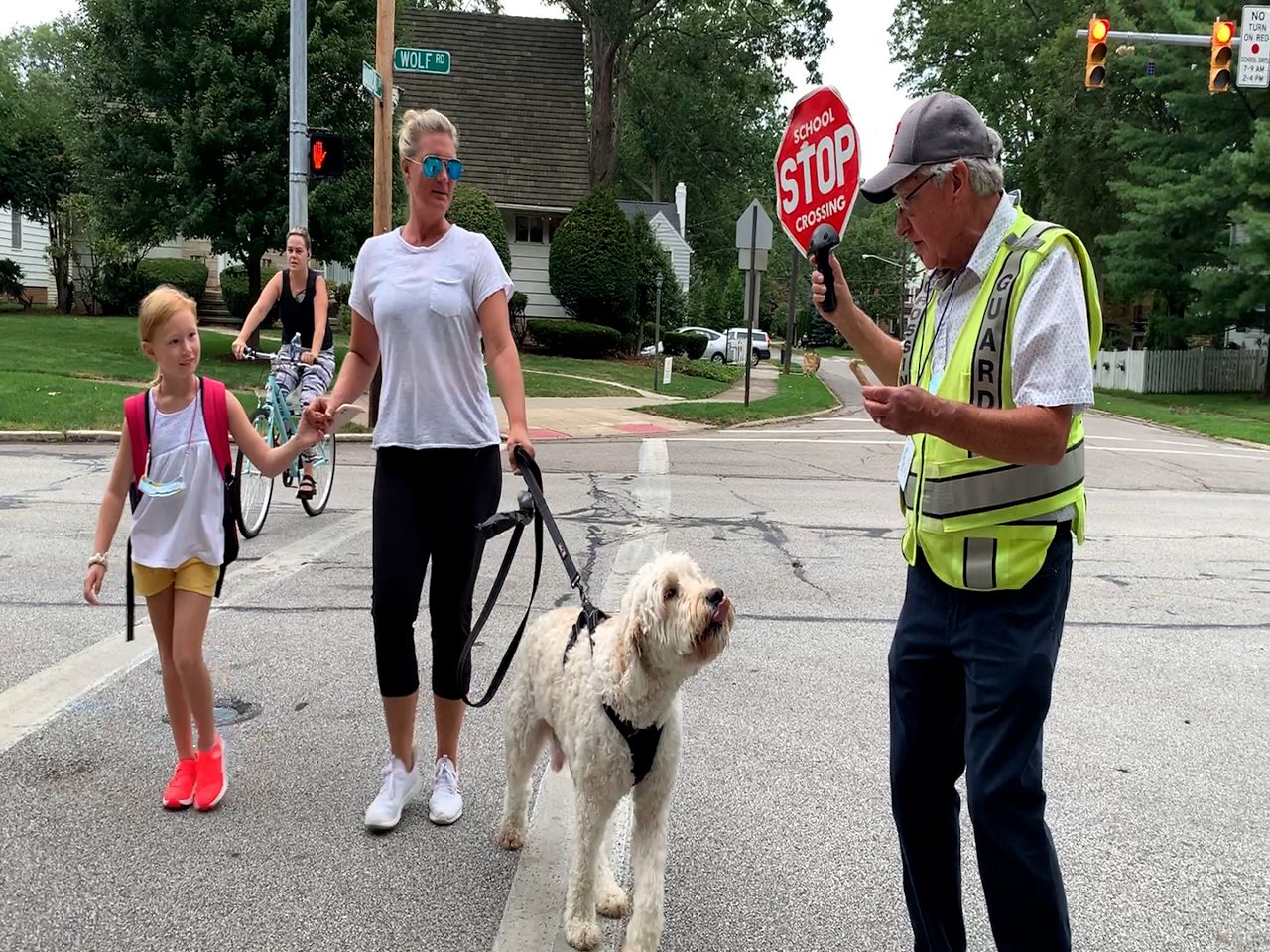 Being a crossing guard has unexpectedly given Terry a new sense of purpose in retirement. He loves the people and he loves the routine. 
"Especially at this intersection. I feel like it's a family here," said Terry. "Retirement sounds so good before you do it, it's, you say, oh, it's just a giant vacation, and it is for two or three months, but then you gotta have some structure." 
The job has also helped him lose over 35 pounds. 
"I feel better right now than I did 10 years ago. Because I can move faster. I can do more lawn work and stuff around the house," said Terry. "I think it's gonna make me have a longer lifespan!"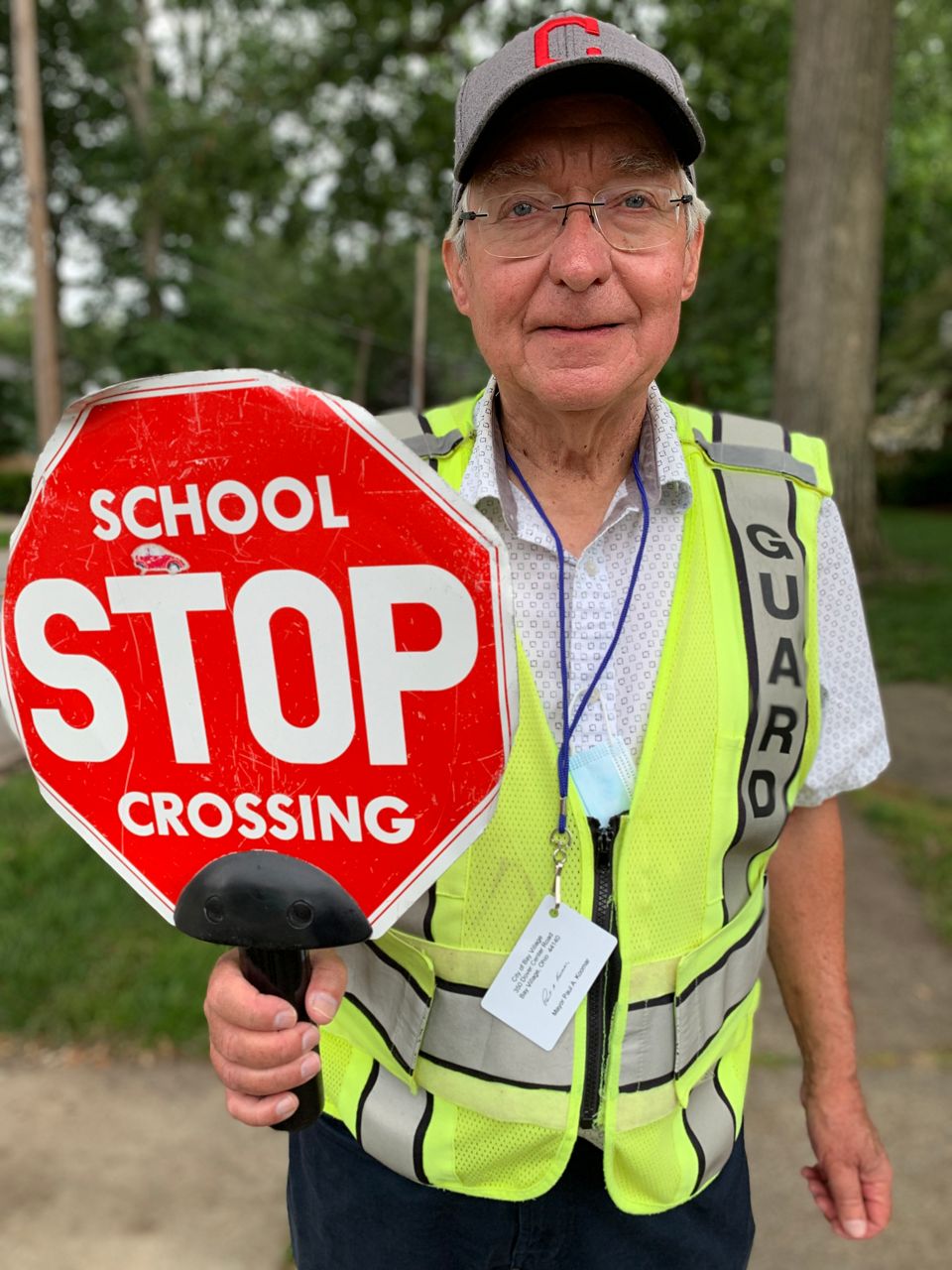 Local residents who grew up with King as their crossing guard are already noticing Terry's good work. 
"I live just around the corner and K-8 walked every single day and Joe King, he's a legend around here," said Maddie Corbitt, a Bay Village resident. "Even though he filled some very big shoes with Joe. He's doing a really, really great job and he's definitely a vital part of the community." 
At 71 years old, Terry might not stay as long as King did, but he hopes to carry on the legacy King started.
"It's a respected position here in Bay Village. And I don't think other communities maybe don't take it as seriously as they could," said Terry. "The main asset of every family is their children and if they know at least they're safe with somebody responsible, it gives me a good feeling."