Areas of fog possible this morning along with more rain and storm chances through Thursday's forecast especially in mid and southern parts of the state. Keep the umbrella close as chances are on and off today with some downpours possible, but the severe threat is low.
Highs today reach the low to mid 80s with partly to mostly cloudy skies in between showers. Less likely we'll see as much in far northern Ohio.
Tonight showers weaken and more areas of fog develop into early Friday. Lows in the upper 60s and it's still muggy.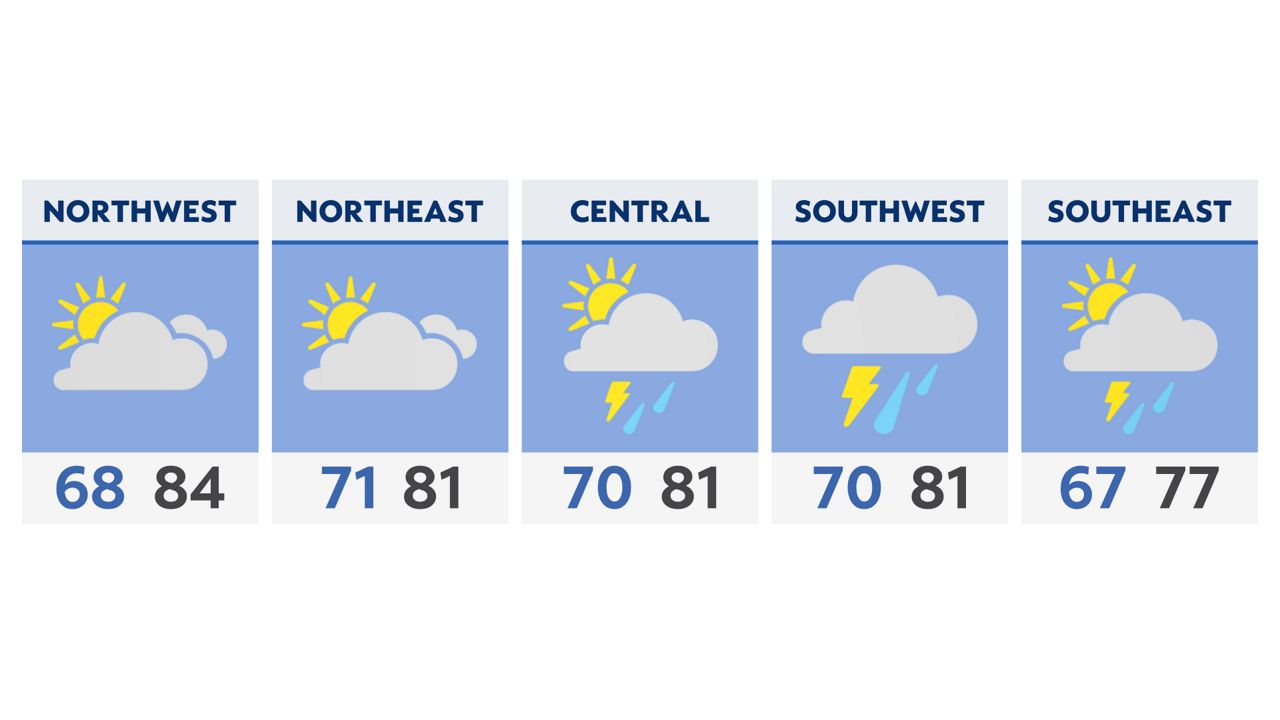 Click here to enable severe weather alerts | Click here to send us your weather photos