CINCINNATI — On Monday, the University of Cincinnati welcomed back students for a full semester of in-person learning. COVID-19 is still a concern, especially with delta variant cases rising. 
Class is back in session at the University of Cincinnati. 
Undergraduate Student Body (USG) President April Gable said it's exciting to see campus busy again after last year was mostly virtual. 
"We are back in full swing," Gable said. "We just had an incredible 65-event Welcome Week for all of our new Bearcats, and all of returning Bearcats so they get that red and black spirit." 
She said last year was challenging for most students, balancing a blended, but mostly virtual learning experience which is why she's looking forward to the return to in-person learning. 
"I absolutely love being in the classroom," she said. "I know sometimes I kind of liked rolling out of bed and just turning on my computer about five minutes before, not having to commute. But I'm the type of person that after each class I have to go and talk to my professor." 
USG Speaker of Senate Raphael Hicks said he's excited to engage more with students this year to build back the social camaraderie that UC is known for. 
"Going out more, being more social," he said. "Going to different events hosted by our lovely 600-plus student organizations that we have here on campus. By our different identity based centers and be inclusive to all of our Bearcats who came in this year." 
More than 46,000 students are enrolled at UC this year. The University is reporting its 2021 fall semester class is the most diverse student body as 24.1% are racial and ethnic minorities. 
But with the delta variant becoming a growing concern, familiar guidelines are being stressed, like wearing a mask indoors. 
USG Senator at Large Yulia Martinez said everyone is going to have to work together to in an in-person learning format.  
"I think that if we all look out for each other and wear a mask, stay socially distant, wash our hands, make sure that we're all taking care of each other, we can really help bring campus back 100%, full swing," Martinez said.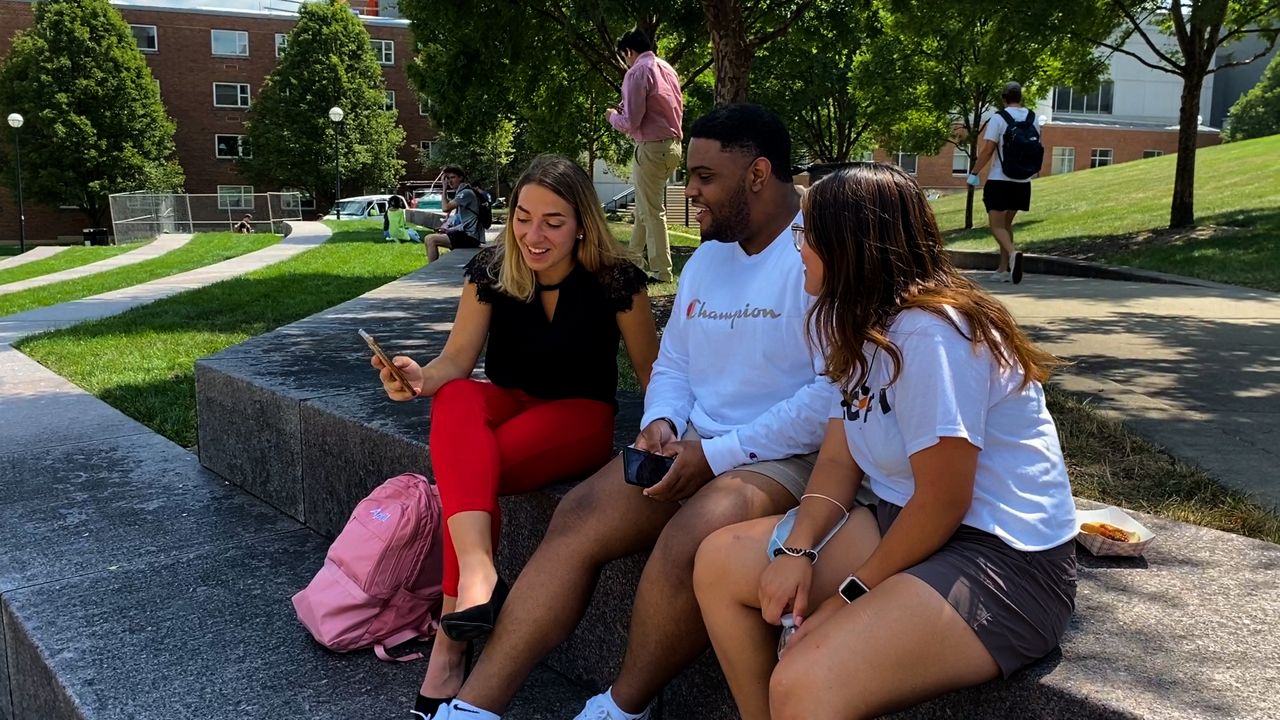 Students said one of the things they're looking forward to the most is the first home football game and packing Nippert Stadium.
"Everyone is counting down for the football game on Sept. 4, hopefully we're all going to be so excited to join those stands for the first time — hear the marching band, watch everyone play," Martinez said. "I know everyone's so excited for that and I'm just really excited to be a part of it here." 
The students said in the end it's up to themselves to ensure things run smoothly. 
"Just making sure at the end of our day that we are staying precautious in our journeys as well as at the end of the day just making sure that we're having a good time and respecting each other — respecting each other's boundaries," Gable said. "And getting vaccinated. We have vaccinations all available across our campus. Making sure we're vaccinated Bearcats and being COVID-careful."