MIAMI-DADE COUNTY, Fla. — Two people were killed and more than 20 were injured early Sunday when multiple gunmen opened fire outside a South Florida banquet hall. 
Police say the gunfire erupted early Sunday at the El Mula Banquet Hall in northwest Miami-Dade County, near Hialeah.
The banquet hall had been rented out for a concert. Three people got out of an Nissan SUV and opened fire on the crowd outside, police director Alfredo "Freddy" Ramirez III said. Authorities believe the shooting was targeted.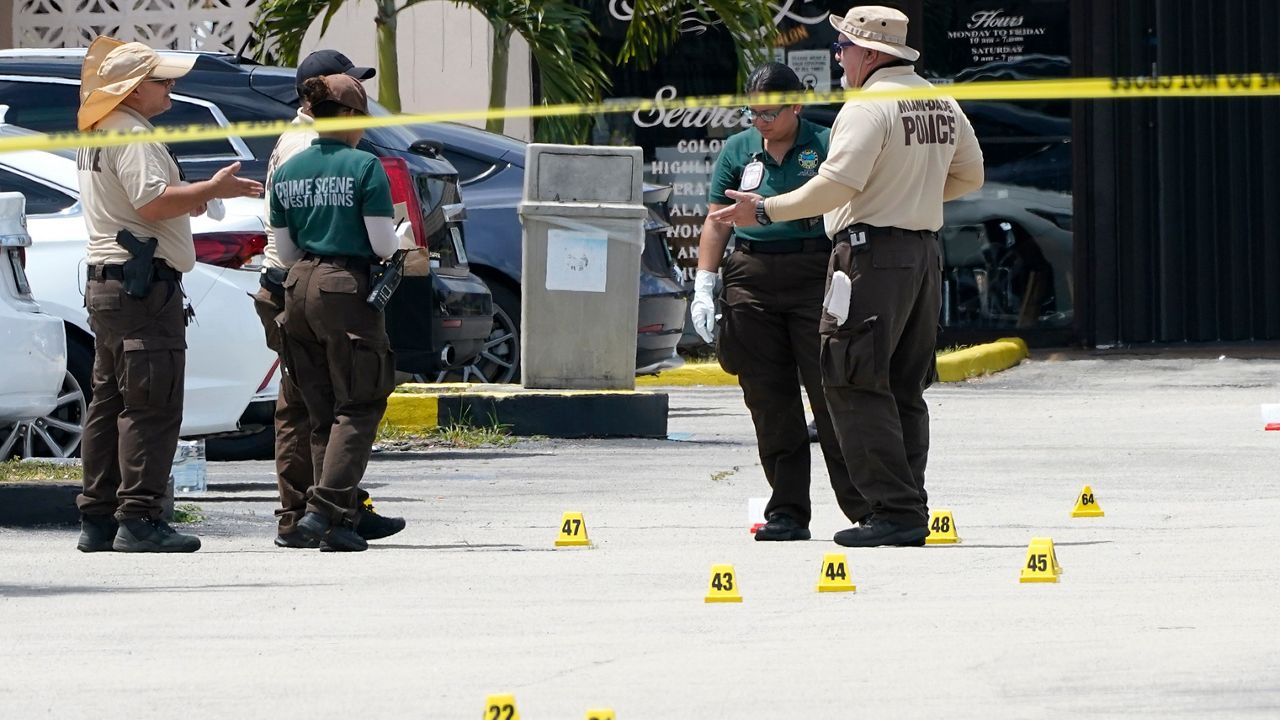 (AP/Lynne Sladky)
"These are cold blooded murderers that shot indiscriminately into a crowd and we will seek justice," Ramirez said in a tweet.
Two people died at the scene, police said. As many as 25 people went to various hospitals for treatment with at least one in critical condition.
Clayton Dillard and his family waited outside the El Mula Banquet Hall in northwest Miami-Dade County, where Sunday's shooting took place shortly after midnight, hoping for news about a loved one they feared was among the two fatalities.
"I know he's there," Dillard said, "but they won't let me come claim him."
As of Sunday afternoon, police had not released the names of the victims, whose bodies were awaiting to be removed from the scene — more than 16 hours after the shots rang out outside the banquet hall, which had been rented out for a concert.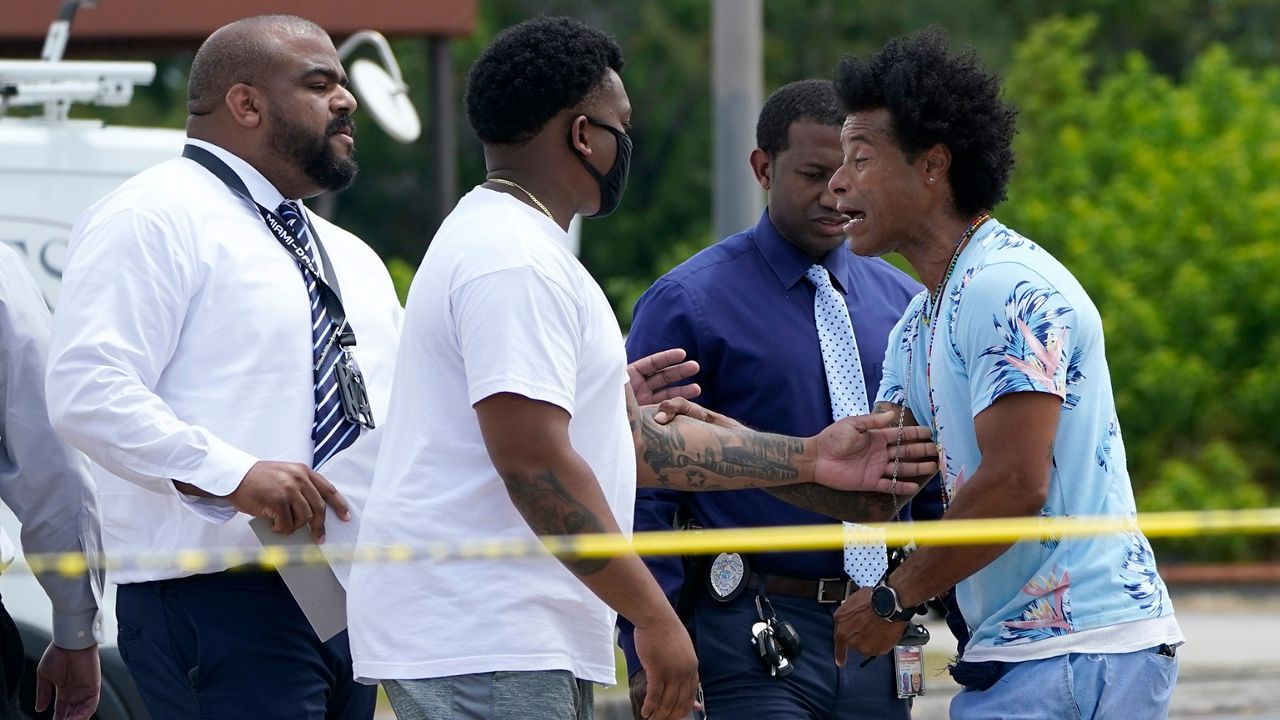 (AP/Lynne Sladky)
Police said the gunfire began when three people got out of an SUV shortly after midnight and shot into a crowd with assault rifles and handguns. The shooting was targeted, Ramirez said, but did not elaborate.
No arrests were immediately announced.
Detectives are seeking the assistance of the community with any information. 
"This is a despicable act of gun violence, a cowardly act," Ramirez said. "Unfortunately multiple people were shot. As of right now, we have 20 to 25 victims at various hospitals around the community, as well as two deceased victims on the scene."
Businessman and TV personality Marcus Lemonis, star of "The Profit," took to Twitter to offer a $100,000 reward to help authorities capture the suspects.
I'm offering a $100,000 reward to help authorities in my hometown @MiamiDadePD arrest and convict the suspect/suspects .. pass this on .. https://t.co/f9muvEqmp4

— Marcus Lemonis (@marcuslemonis) May 30, 2021
Sunday's shooting came a little over a day after a drive-by shooting claimed the life of one person outside another venue about 13 miles away in the Wynwood area. Six others were injured. Some witnesses likened the scene to a "war zone" after a barrage of dozens of bullets sent people scurrying in the night.