The tropical system pushes toward the Ohio valley today through Wednesday. Scattered showers and some storms through the morning hours in southern an mid Ohio, whereas, areas in northern Ohio should stay fairly dry. 
Temperatures are much COOLER today as Ida pushes in and ramps up rain and storm chances through the afternoon and evening. Storms today develop along I-70 and south of the interstate. Downpours will be our primary concern with slow moving storms.
Areas in southeastern Ohio are under a flash flood watch from Tuesday afternoon through Wednesday afternoon.
Widespread rain and storms continue as Ida brushes southern Ohio overnight.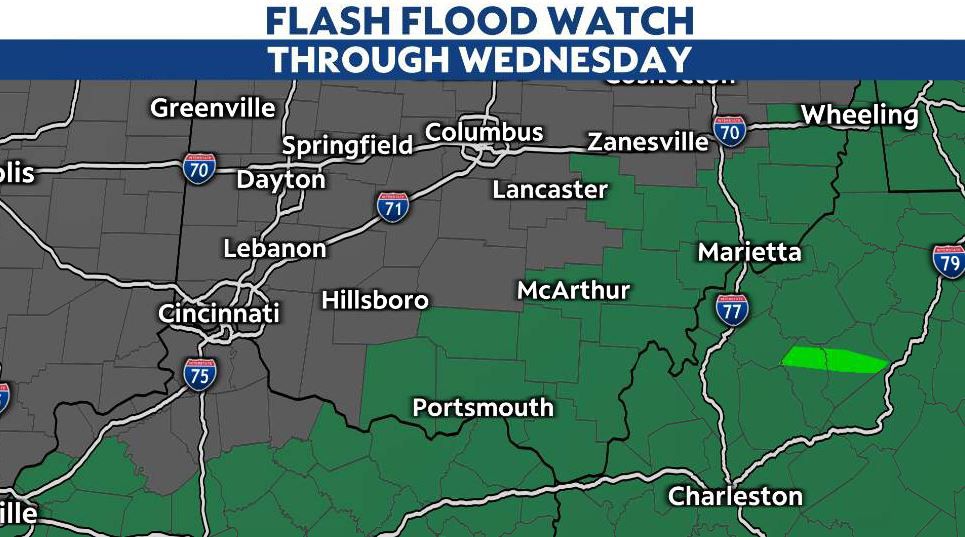 Rain wraps up by mid/late morning Wednesday for western Ohio, but showers are still possible until later in the day Wednesday for southeastern Ohio.
click here to enable severe weather alerts | Click here to send us your weather photos