CINCINNATI — The St. Xavier Bombers are flying high after winning the Division I State Championship last season despite the challenges of the pandemic. 
And whenever a team has success, everyone wants to know how it was accomplished. While it's never one direct reason, one of their long-time coaches is making a huge impact through his teachings. 
Every football program has a weight room, but every program doesn't have a "Coach T."
St. Xavier Strength and Conditioning Coach Terrell D. Williams is a retired detective from the Hamilton County Sheriff's Department.
When he gives an order, the students listen. 
"My presence is strong. I do have a strong presence," Williams said. "But I like to take that presence and let the kids know that they can get close to me because there has to be mutual trust." 
It's easy to see why "Coach T" is the backbone of this program. Proper posture and form is always a key point of emphasis.  
His core coaching philosophy stems back to the Latin phrase Cura Personalis, meaning care for the person. Which branches off into three main points of emphasis.
"Love, hard work, we always talk about effort — but we take it to another step and say relentless effort," he said. 
Williams takes these young men as freshmen and instills these core philosophies in them, pushing them through adversity with the end goal of preparing them for whatever life throws at them.
"Never been about sets and reps," he explained. "I coach movement. I don't coach weight. I think if you develop the kids in the right way and you trust the process, they'll get bigger and stronger." 
Out on the football field "Coach T" handles the running backs. 
St. Xavier Head Coach Steve Specht said Williams is like a brother to him, whose value is immeasurable. 
"He's the heartbeat of this, he's the energy of this program," Specht said. "The kids, we're blessed to have him. There may be strength coaches as good as him but I guarantee nobody's better." 
Williams loves to see is his former guys come back after graduation and show their success based on those core principles. 
Bobby Jefferson II is a defensive lineman at Dartmouth College, who frequently returns on breaks. He said "Coach T" taught him a valuable lesson he uses every day.
"Pushing through adversity," Jefferson II said. "Our workouts were pretty challenging at times. A lot of times you wanted to quit, give up. Just having that mental toughness to keep going throughout that workout, or whatever you're going through in life. It's something I can attribute to Coach T."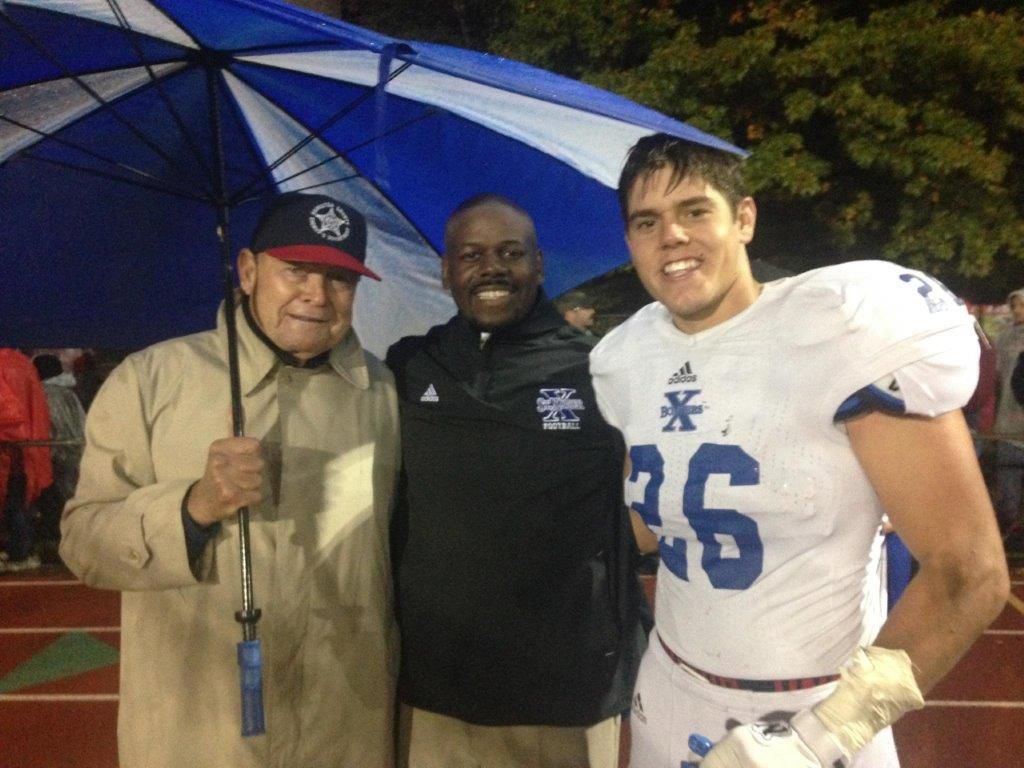 Williams said there's no direct secret to their success, but his core principles help guide them in the right direction. 
"At the end of the day, love is at the forefront of my teachings," he said. "I think they feel that."